Advantages
Solution Architecture
Service Recommendations
Success Stories
Advantages
Financial Value Added

It shares the accumulated financial scenarios experience and the well-established financial ecosystem by Ping An Group over the past years, and enjoys a series of value-added services such as financial software, data, network, and credit investigation.

Full range of qualifications

All cloud products of Ping An Financial Cloud meet the internal security audit requirements of the investment industry and can depend on Ping An Groups full range of licenses for all financial business.

Stable and reliable

All tenants have a private network VPC by default, so users can customize the isolation network and have an exclusive gateway; A high-quality BGP network meets the investment industry requirements of maintaining high quality and low latency during severe fluctuations.

Safety Compliance

With 8 domestic and international authoritative and professional security certifications held, the solution reaches the highest-level safety compliance, meeting all the regulatory requirements of PBOC, CBIRC and CSRC. Ping An Financial Cloud is the first financial cloud passing the ISO 27018 certification, thus becoming the highest-level certified financial cloud service provider in China.
Solution Architecture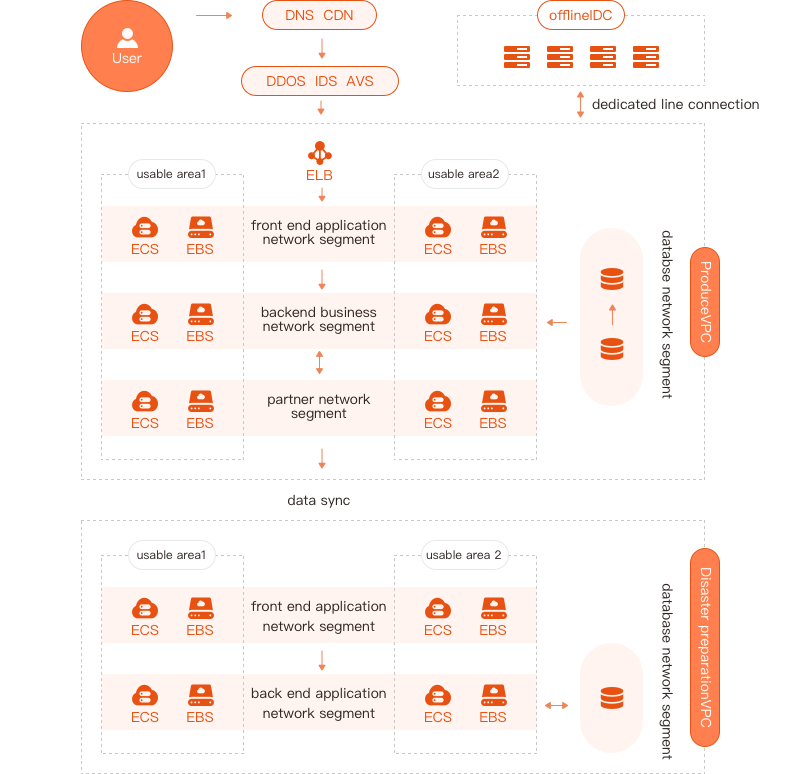 Solution Overview
The production environment and the disaster recovery environment are isolated with data synchronized.
Advantages of the architecture
The business is deployed between Ping An Cloud and the user IDC in an undifferentiated manner, and resources are flexibly scaled as needed to reduce unit costs.
Success Stories
Ping An Securities

Ping An Fang

Lufax